For developers
BOND Realities have been one of the most important and experienced sellers and consultants of development projects for many years.
We set up and implement projects from A to Z (from the initial analysis and setting up of the project to its handover to management).
We can sell what others cannot. Own CRM system for managing sales and managing new buildings.
Successfully implemented exclusive sale of projects:
City Park Ružinov
flat house Opavská, Bratislava
Koloseo
Račany Pod Vŕškami
and other
The most successful non-exclusive seller of projects
Skybox
Manhattan
Vienna Gate
150 houses in the locations Zálesie, Bernolákovo, Dunajská Lužná, Hamuliakovo, Rovinka
and other
The most important references:
Metrostav, a.s.
HB Reavis Group
SL.S Group BZ Group (Colosseo project)
INTERCOM Developement (member of the Grafobal Group)
ZIPP Strabag, Realcorp Developement
Bratislava construction company
several foreign real estate funds and others.
Current development projects
Bratislava, Petržalka
Residential project of 4 apartment buildings in a developing new zone on the site of the former Matador industrial complex. The revitalization of another part of this abandoned brownfield will create and complement the new character of this rapidly changing location of Petržalka - Bratislava. The project is approaching construction completion with the start of approval by the end of 2022.
active parterre with green inner blocks
well-thought-out layouts of 1.5-4 room apartments
interior sizes from 45 m² to 100 m²
high-quality standard of apartment equipment and extra above standard already included in the price
excellent accessibility to cycle paths, parks, to the city center and main roads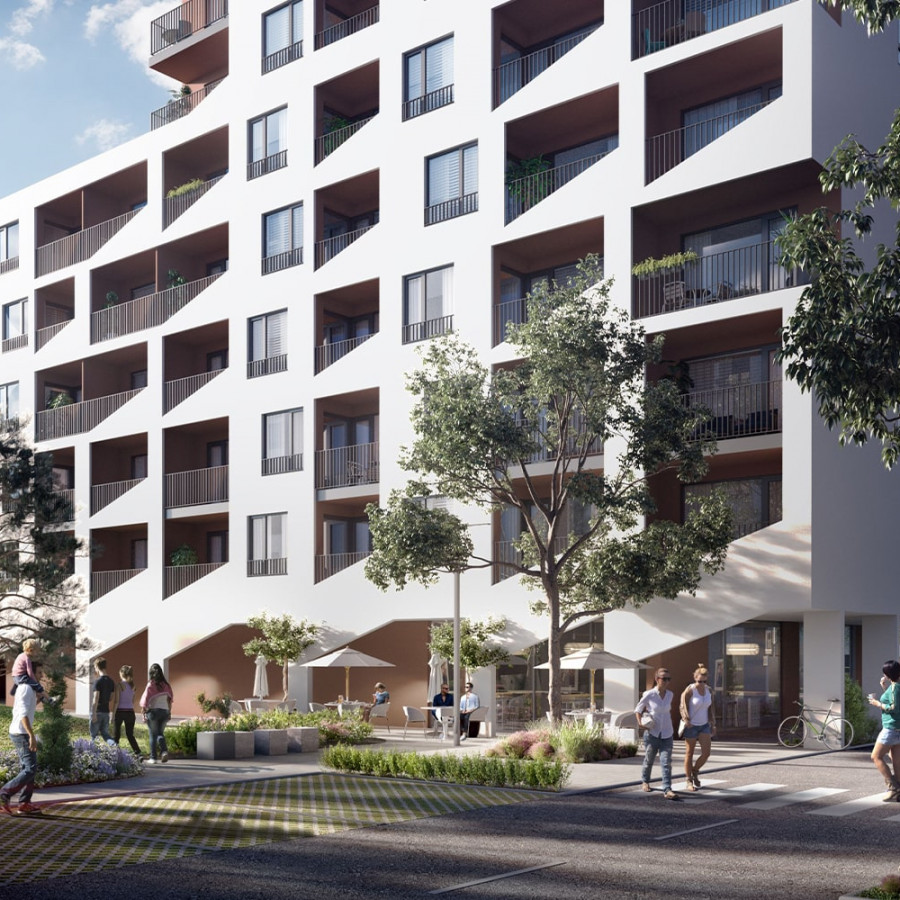 Bratislava, Vrakuňa
Commercial residential project with modern architecture, clean lines and unique design. Exemplary revitalization of the original building for every investor - That's Bývanie Hradská. The villa and apartment building copies the original construction of the street and preserves its atmosphere. The project is approved and all apartments already have their owners.
the quality of the design and the standard of the apartments give the project a stamp of excellence
1 to 3 room layouts of apartments designed to the last detail
comfortable interior sizes from 40 m² to 90 m²
commodity living with its own yard, each apartment has its own front garden or balcony
accessible location with complete civic amenities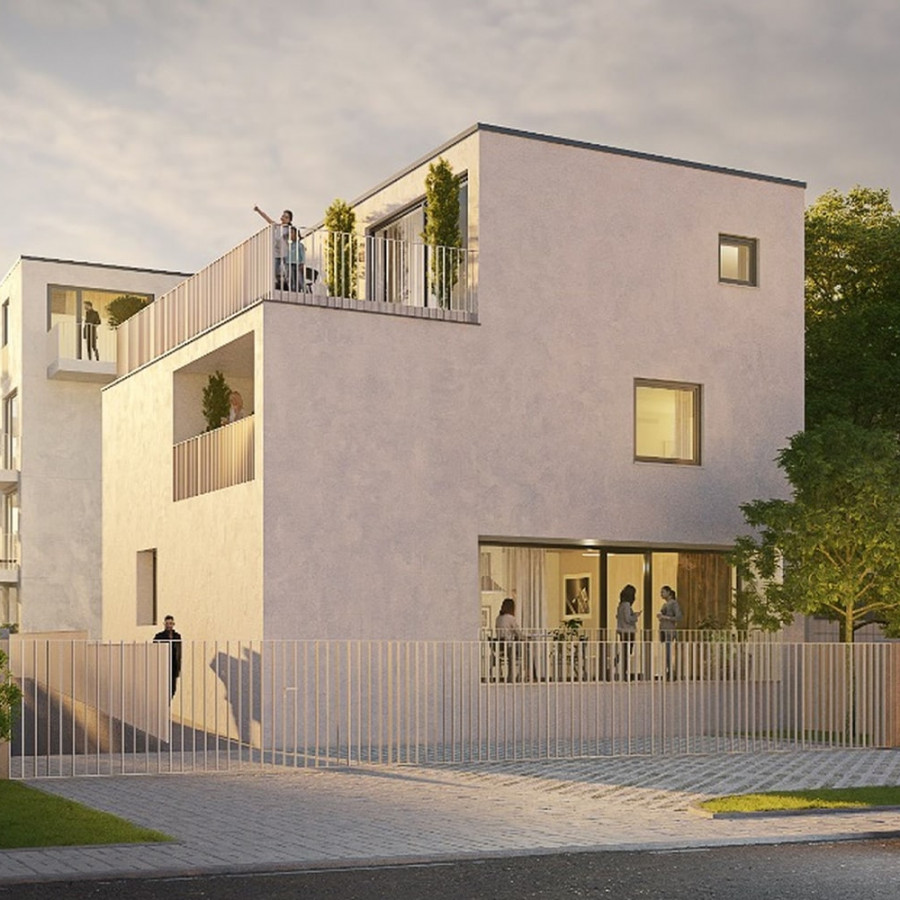 Bratislava, Čunovo
Project of 5-room family houses and semi-detached houses with generous space, low energy consumption and high-quality materials. Perfect for family life in a quiet location near a forest and a water dam, providing plenty of leisure time on bicycles, skates and for walks with pets. Clean building lines and a minimalist facade.
holobyte/holodom execution for completion according to ideas
5 room layouts with a garden
interior dimensions 118 m² / 159 m²
spacious plots 299 m² to 468
quiet location on the edge of a built-up area in contact with nature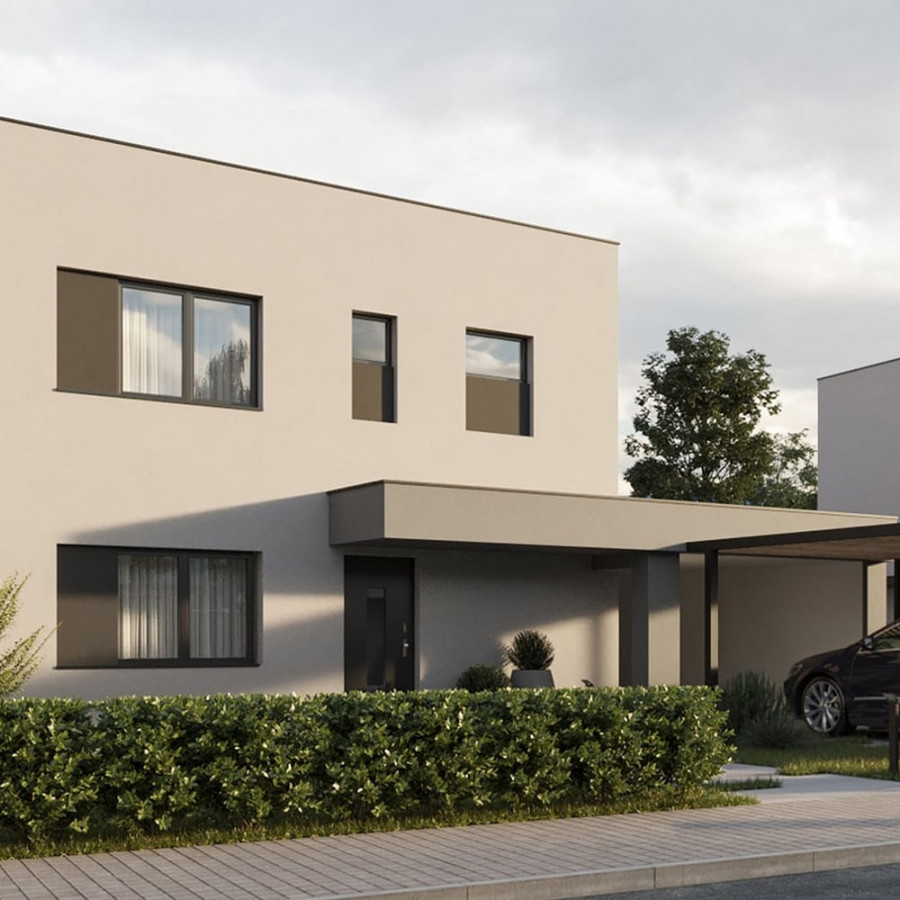 Bratislava, Vrakuňa
The residential project with architecturally attractive visuals consists of a closed condominium of 8 houses, situated in a stabilized area of family houses in the neighborhood of the Vrakún forest park and at the same time with good transport accessibility and proximity to the city center.
closed condominium of 8 houses with comfortable plots of land
well-thought-out layouts in 4 and 5 room variations in holodom condition
interior dimensions from 122 m² to 140 m²
energy-efficient air-to-water heat pumps, warm-water floor heating and cooling, exterior blinds and preparation for cooling
own plots of gardens in front and behind the house, the comfort of own parking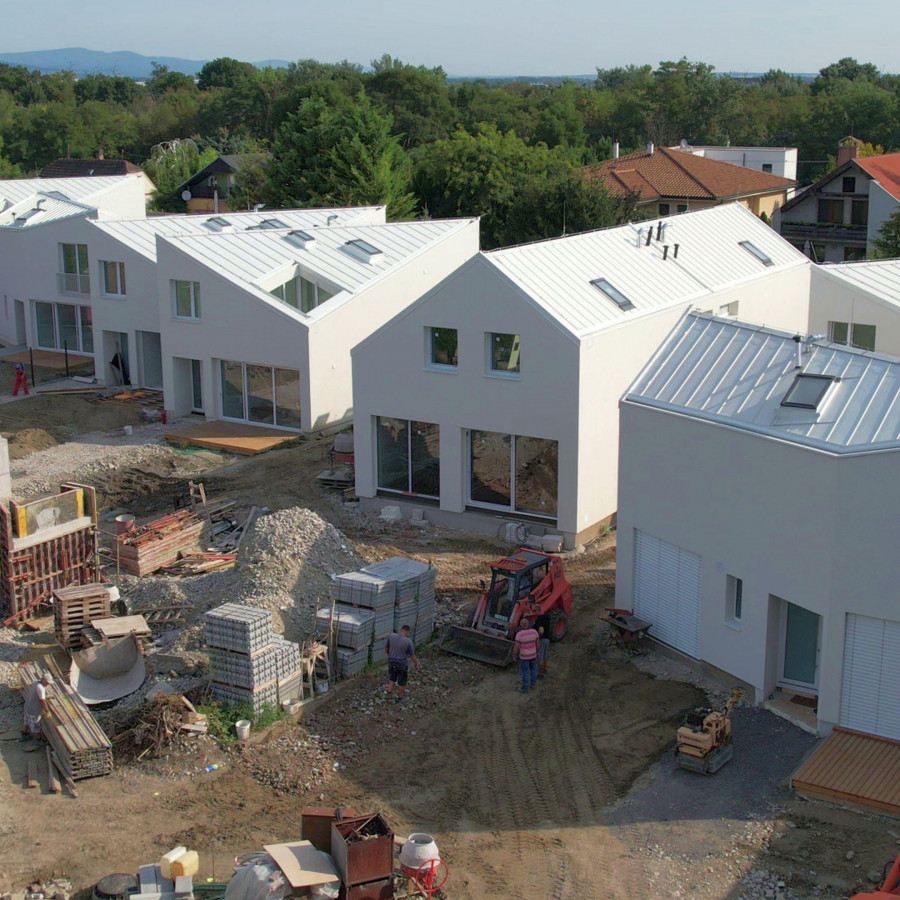 Dunajský Klátov
Residential project of detached 3-4 room family houses in the picturesque environment of the Danube branches and water mills near the so-called The Klátovská armen provides the tranquility of the countryside, good accessibility and a more than excellent price for independent housing with turnkey completion. Dunajský Klátov is a village 8 km from Dunajská Streda, where there are complete civic amenities.
newly built houses with holod or turnkey finishing according to your idea
comfortable layouts in 3 and 4 room variations with a garden
interior dimensions from 112 m² to 180 m²
quality materials and energy-efficient standard - heat pumps, underfloor heating, insulating 3-glass
already fenced garden plots with the possibility of completion directly from the developer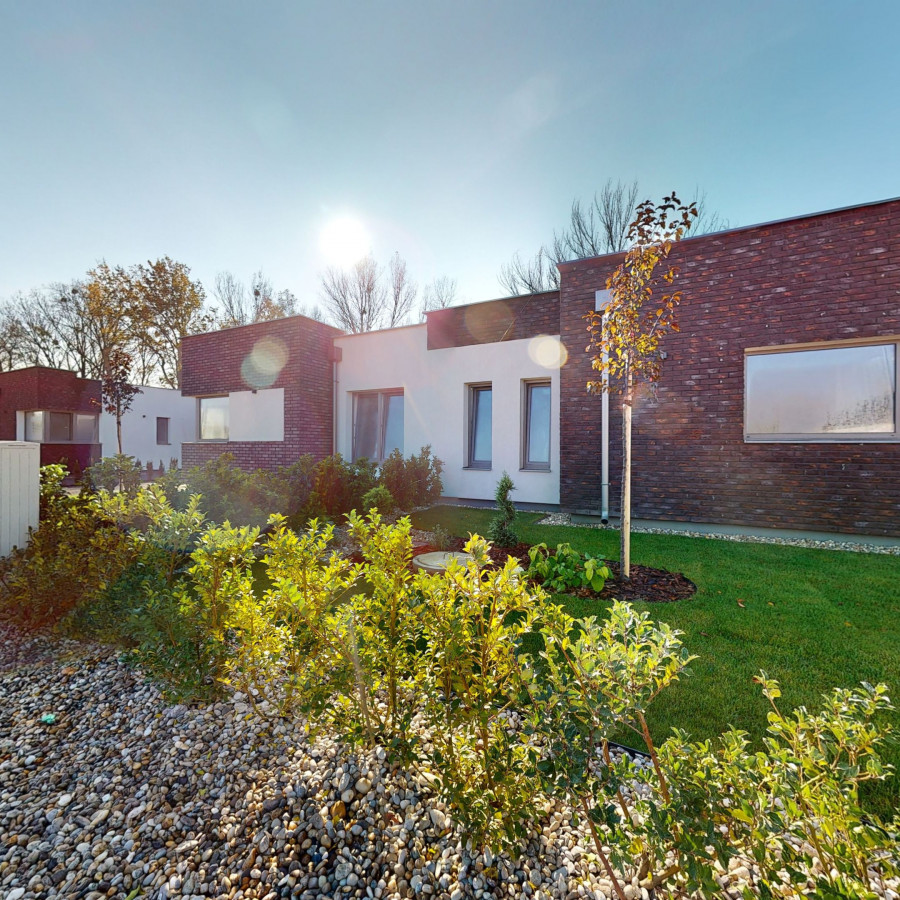 Bratislava , Vrakuňa
Family living and intimate residential project of 4 villas with 28 apartments, simple and tasteful architecture. The condominium has a closed area with its own parking, a playground and a gazebo with a garden grill for future owners.
standard apartments have an unattainable headroom of 2850 mm
offered 2 and 3 room layouts with balcony or private front garden
interior sizes from 42 m² to 74 m²
commodity housing with closed area, gazebo with grill, playground and private parking
accessible location with complete civic amenities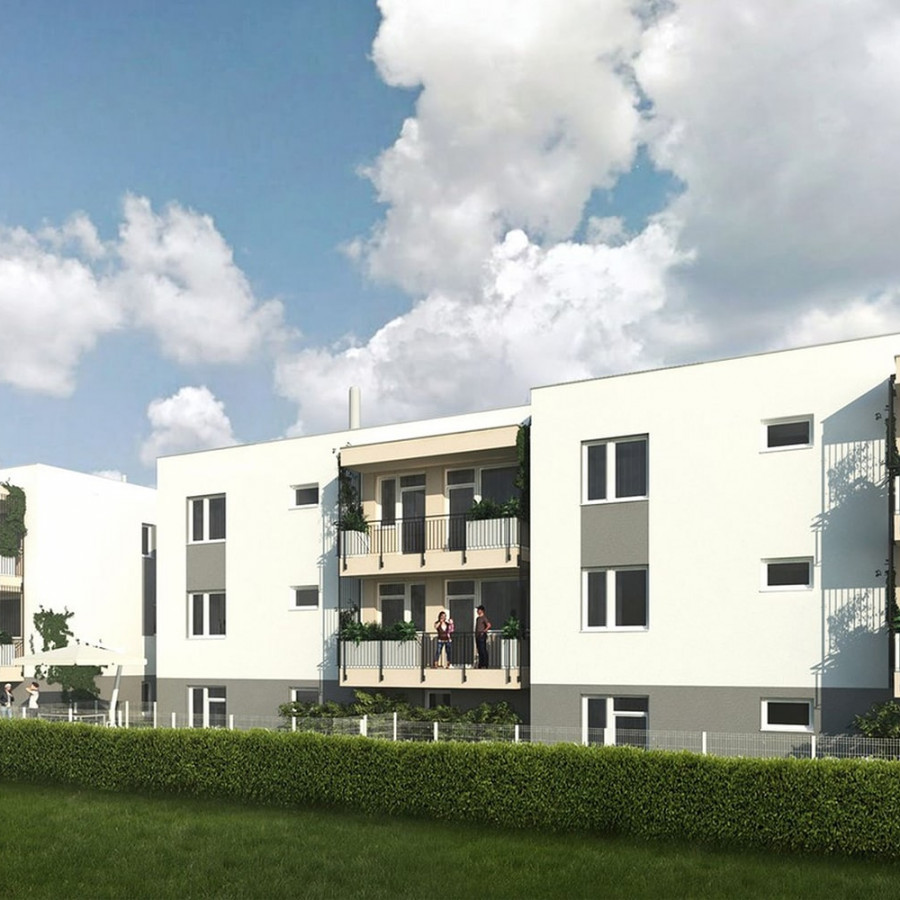 Nitra, Staré mesto
Modern urban living in the town under Zobor on the Nitra river embankment. City blocks with plenty of greenery, next to the bike path and within walking distance to the city park. Everything you would expect from new housing in a modern city at affordable prices.
modern housing at affordable prices
flats and apartments in practical layouts of 1 to 5 rooms
interior dimensions from 44 m² to 118 m²
green inner blocks and playgrounds, every apartment has a front garden, balcony or terrace
location by the waterfront promenade with perfect accessibility to R1/D1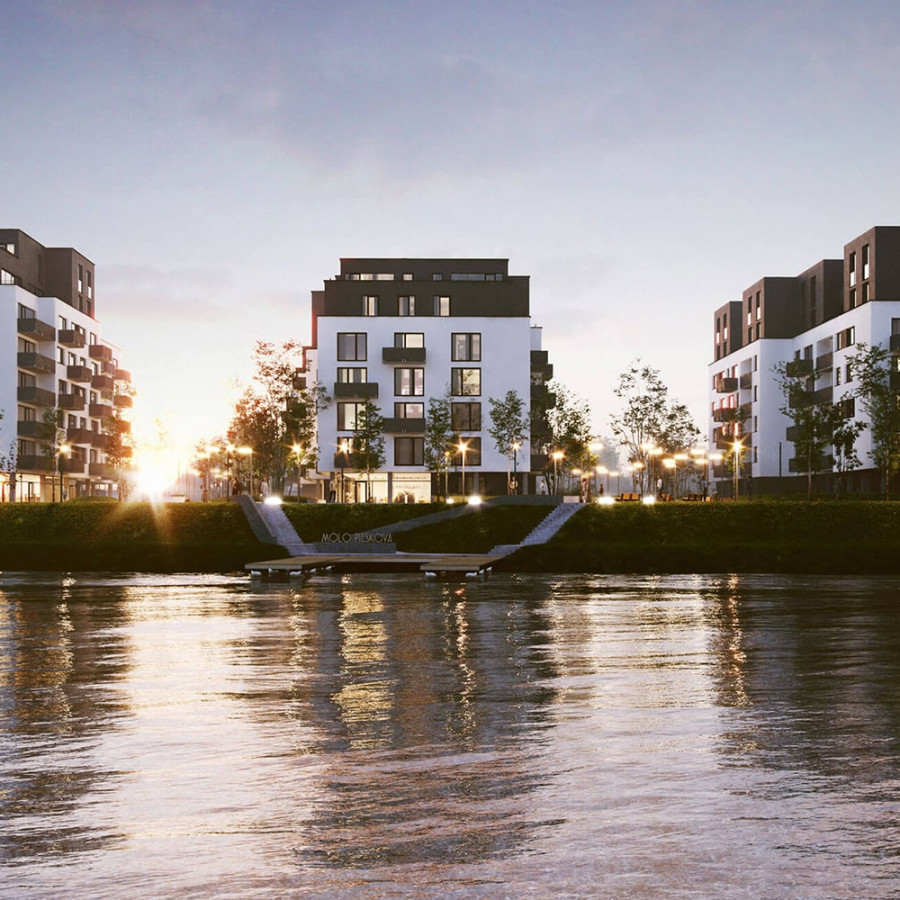 Bratislava, Nové Mesto
Kominárska lofts are created by the reconstruction of the building of the Svornost printing house from the middle of the 20th century. Airy living in open spaces with exceptionally high ceilings is presented as a new type of high-standard urban living. The project will offer typical industrial details for lofts, spatial generosity, light and height, but first and foremost a unique concept of living as a lifestyle.
typical loft living height up to an unrivaled 5000 mm
offers apartments and lofts with spacious layouts from 2 to 5 rooms
dimensions of spacious interiors from 48 m² to 188 m²
loft living, open galleries, timeless design, high-end smart technologies
location in the central city zone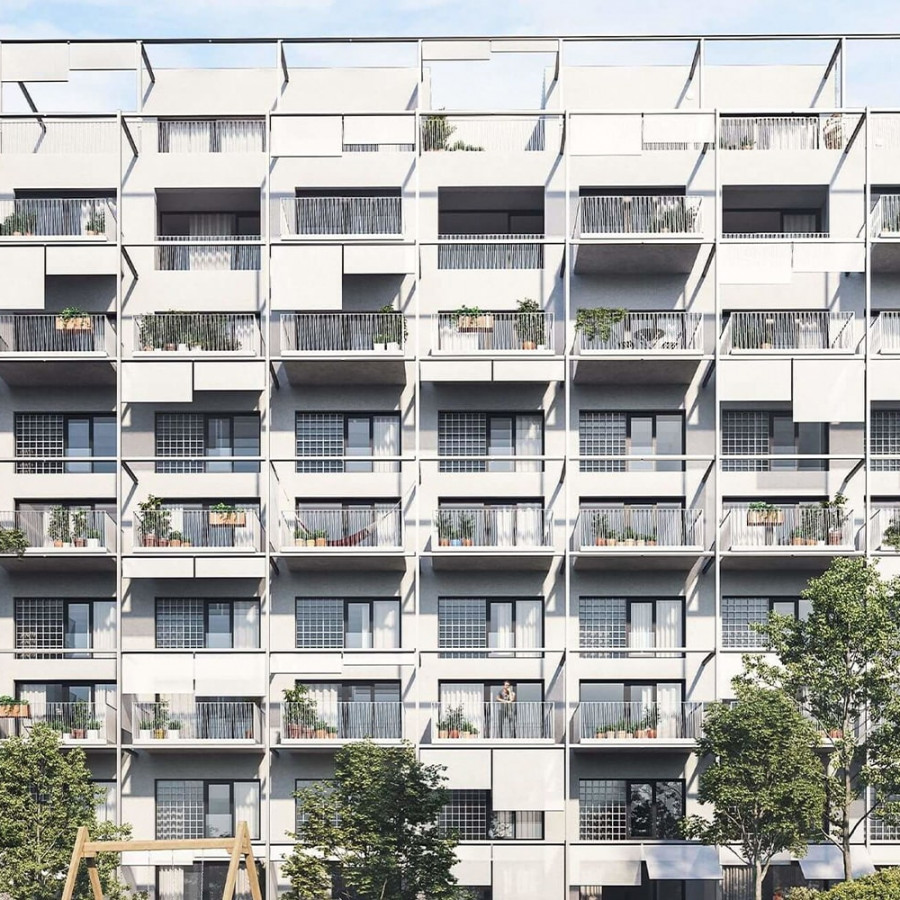 Development projects
which we have successfully implemented